6 Reasons to Stay at the Camas Hotel!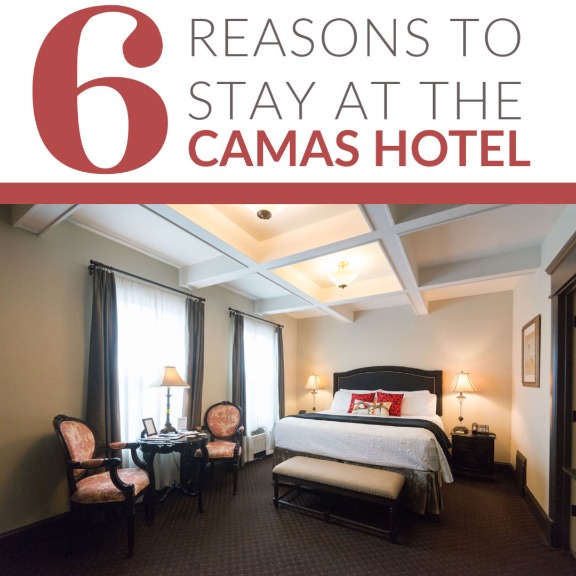 There is always something to do when staying in Camas! The options are endless, but here's a short list of our favorite things to!
Shopping, Dining & services all within walking distance! Explore Camas using your #Keys2Camas which include discounts to 23 businesses in our area!
Explore the Columbia River Gorge!
The Camas Hotel is located right at the mouth of the Columbia River Gorge! May a day out of it and take a little road trip to see the sights of the beautiful Columbia River Gorge. Hike and explore areas like Beacon Rock!
See the Big City! Portland, OR!
The Camas Hotel is conveniently located 20 minutes from Downtown Portland – Spend the day in the Big City, then come back and enjoy the quaint small town vibes
Live Music in Downtown Camas - Friday and Saturday Nights!
Check out Live Music in Downtown Camas – Friday & Saturday Nights at Salud Wine Bar - Event Center - Wine Storage , Birch Street Uptown Lounge , A Beer at a Time and more!
Take a Walk! Enjoy the Trails and Parks in Camas & Washougal
Walk various trails in the area – such as Steigerwald Lake Wildlife Refuge, Lacamas Lake Creek Trail, Fallen Leaf Park and more!
You're busy, you've worked hard!
Relax for the night! Spoil yourself with a retreat!
Kick back and enjoy a movie at the Historic Liberty Theatre of Camas-Washougal, guests receive FREE movie tickets when booking an ensuite room (Sun-Thurs)!
What are you waiting for? Book your reservation today! CamasHotel.com or at 360-834-5722!
Posted in not categorized
Tagged with no tags