Did you know?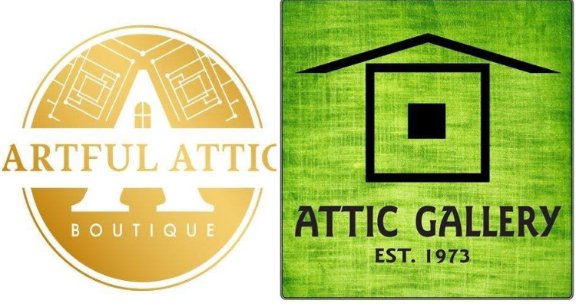 ​Did you know we have two Downtown Camas businesses with "Attic" in their names?
Attic Gallery
(421 NE Cedar) was started by Diana Faville in her home's attic in 1973. The gallery flourished and later moved to Downtown Portland where Diana and her daughter, Maria worked for many years. They made the move across the river 3 years ago and have been bringing amazing local art to downtown ever since.
The Artful Attic
(217 NE 3rd) opened in Downtown Camas this October. Owners, Lori Lander and Tyson Morris started their business by creating recycled and upcycled pieces. Much of the material for their beautiful creations came from Lori's late grandparent's attic. As they cleaned out the house with Lori's mom, they developed a love for repurposing items as they went. Their business name was originally Lupine, named after the flower, but Lori's mom asked them to change it to The Artful Attic as a tribute to her grandparents.
Stop by and check them both out – treasures of all sorts at both! Great gift ideas at both these locations!
Credit to Downtown Camas Association
Posted in
Around Town Camas
Tagged with
Camas Washington