Portland Restaurants, a few things we want you to know!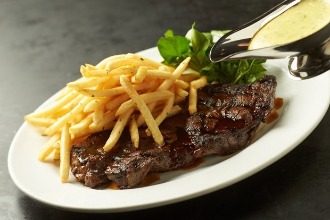 ​Bistro Agnes opens this week
Ox chefs Greg and Gabi Denton have an opening date for one of Portland's most anticipated new restaurants of 2018. After a handful of soft-opening dinners, Bistro Agnes will replace the Dentons' recently shuttered West End small plates spot SuperBite on Jan. 18. A first look at the menu, online now, reveals an onion soup gratinee, black pepper gougeres, a duck confit cassoulet and seven daily specials, each given a twist by the James Beard Award winners. Count me in for coq au vin Wednesdays...
​
Details
527 S.W. 12th Ave.
503-222-0979
bistroagnes.com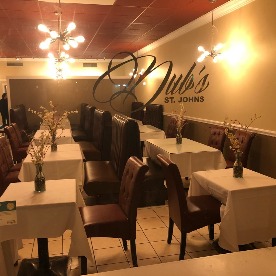 ​Dub's St. Johns finds new homeDub's, the fried chicken and waffle spot formerly found inside Ranger Tavern in St. Johns, kicked off its new standalone location with a party on New Year's Eve. The restaurant, from owner William "Dub" Travis III, now serves its fried birds, catfish, ribs and classic soul sides inside the remodeled former Kokiyo Teriyaki space next to the North Lombard Avenue Starbucks.

​
Details
8537 N. Lombard Ave.
503-998-8230
dubstjohns.com
​Hem 23 brings cocktails, frog legs to NorthwestA sleek new Vietnamese restaurant from La Sen owner Tuan Lam will open next week on Northwest 23rd Avenue, Willamette Week reports. Hem 23 will feature noodle soups, beef skewers and chili-lemongrass frog legs, all served with cocktails from bar manager Jeanette Connor and Aquavit Week founder Jacob Grier.


​Details
1514 NW 23rd Ave.
971-352-6138
hem23.com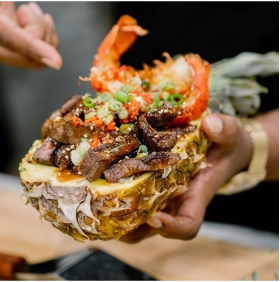 ​Celebrity-adored Trap Kitchen expands to Portland
Trap Kitchen, a popular catering service started by two one-time rival gang members in a Compton apartment, has expanded with a food cart in the Montavilla neighborhood. Portland rapper Cool Nutz, who helped owners Spank (Malachi Jenkins) and News (Roberto Smith) with the local opening, sent along a few L.A.-area press clippings, noting that Trap Kitchen has a cadre of celebrity fans including Snoop Dogg, Martha Stewart, Kobe Bryant, Kendrick Lamar and Justin Bieber.

Details
8523 S.E. Stark St.
trapkitchen.com
​Life of Pie, Pine State Biscuits expand to Northwest
Life of Pie, the impressively inexpensive wood-fired pizza spot, will join biscuit sandwich shop Pine State Biscuits and smoothie bar Moberi in the George Besaw building on Northwest 23rd Avenue. As you might recall, the new building from Vancouver-based developer C.E. John caused a stir in 2015 after a dispute led one of Portland's oldest restaurants, Besaw's, to move to a new location two blocks away on Northwest 21st Avenue.

Details
Opening this summer at Northwest 23rd Avenue and Savier Street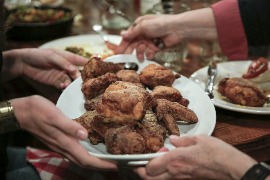 ​Mae spin-off has a name, locationSet to open this spring on Northeast 42nd Avenue, chef Maya Lovelace's new Yonder will specialize in fried chicken, with three different takes all served by the bucket: Mae's signature triple-fat-fried version; a "straight up, true" Nashville hot; and a western North Carolina style basted in tomato-vinegar that "clings to the outside with sour, spicy, sweet flavor." (Yes, there will be a fried-chicken sandwich.)

Detail
​4636 N.E. 42nd Ave.
maepdx.com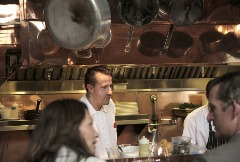 ​Le Pigeon team expanding with Canard
Le Pigeon co-owners Gabriel Rucker and Andrew Fortgang will open a new restaurant next door to their flagship restaurant, Willamette Week is first to report. Details remain hazy about the new project, dubbed Canard, but expect a stronger focus on wine, brunch service and ducketta, a duck-and-foie-based take on porchetta.


Detail
​734 E. Burnside St.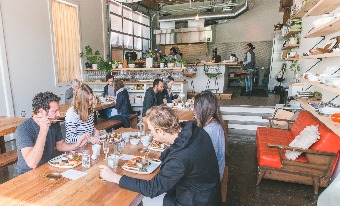 ​Han Oak named Restaurant of the Year
In case you missed it, Han Oak took home a major award last month, earning The Oregonian/OregonLive's 2017 Restaurant of the Year award. The restaurant, built inside chef Peter Cho and partner Sun Young Park's Northwest Portland home, serves modern takes on Korean drinking snacks and street food dishes such as dumplings, noodles and ssam plates. Meanwhile, the brick-and-mortar sandwich shop of former food cart Güero was named the year's Rising Star restaurant.
Posted in not categorized
Tagged with no tags