Portland is a Hop, Skip and Jump away from the Hotel!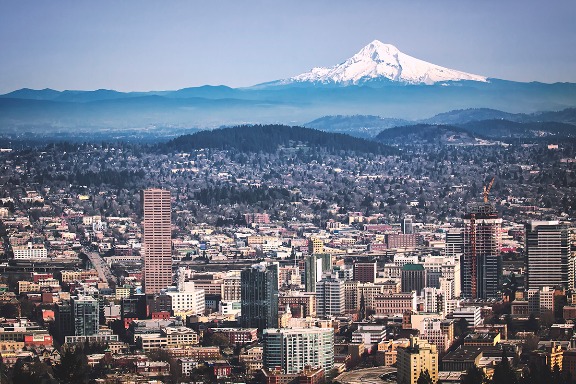 Portland is so close to the Hotel, we always recommend guests to go enjoy the fun restaurants, shopping and other hidden gems that Portland has to offer! From food trucks, coffee shops, doughnut shops and Fine Dining Restaurants. Portland is know for it's Gorge-ous scenery!

Here are a few facts and Staff Portland Picks for your next trip to the Pacific Northwest!

Portland was named by a toss of a coin! ​In 1843 two of the biggest landowners in the territory, Francis Pettygrove, a man from Portland, Maine, and Asa Lovejoy, who hailed from Boston, Massachusetts tossed a coin to see what the city would be called and Francis won. The same coin that was flipped resides in the Portland Historical Society Museum.

Portland Nicknames
The first and oldest nickname is Stumptown, originated back in 1840! Locals called Portland this nickname not because of Stumptown Coffee Roaster's but because many stumps were left after trees were cut down to make way for the fast urban growth that was taking place! While checking out Stumptown Coffee don't forget to check out Voodoo Donuts while you're at it, it's a Portland must!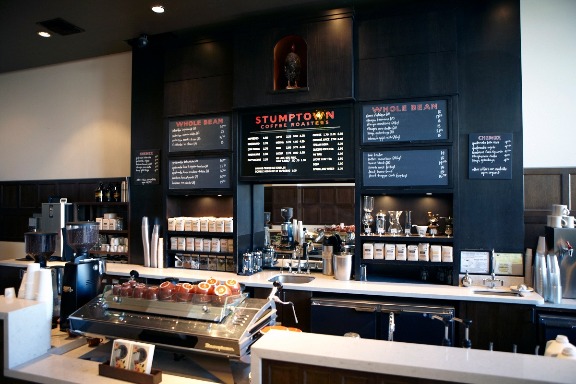 ​Big and Small Parks
Portland is also known for having both big and small parks! Portland has one of the largest urban parks in the nation while also having the smallest parks in the world! Mill End's Park is the smallest park in the whole world according to the Guinness Book of records and has held that spot since 1971! This small park is a mere two-feet in diameter!
The largest urban park is called Forest Park, with over 5,000 acres of urban forest. This park offers over 80 miles of trails to explore. This includes Wildwood Trail that is 30 miles long and connects to Portland's Washington Park that is located in the west hills above the cityscape.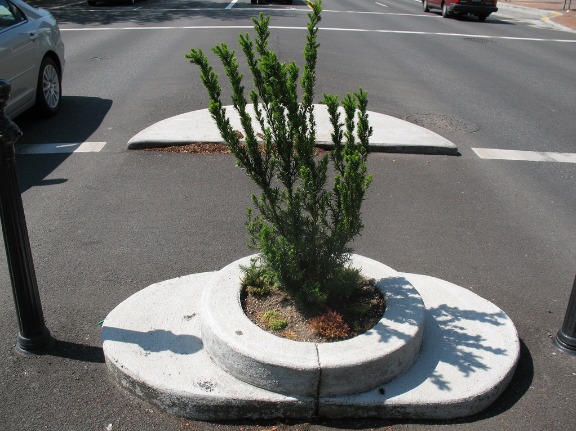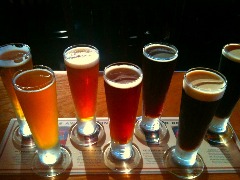 Portland Spirits
Portland has it's very own Distillery Row that includes six individual distilleries craft everything from vodka, rum, bourbon and Whiskey to other specialized spirits such as flavored liquors.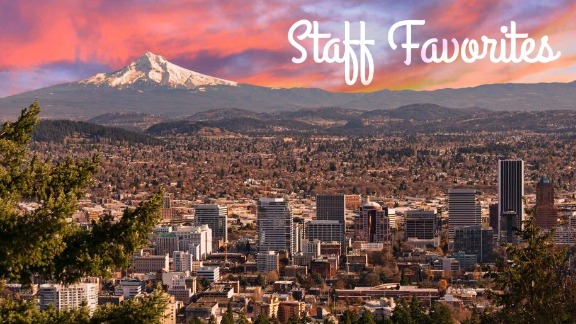 Things To Do
Portland Saturday Market
Powell's City of Books
Oregon Museum of Science and Industry (OMSI)
Pioneer Courthouse Square
Pittock Mansion
Lan Su Chinese Garden
Portland Art Museum

Favorite Restaurant's and Food Picks
​Portland City Grill
Rock Bottom
Melting Pot
Departure Portland Restaurant & Lounge
Mother's Bistro & Bar
Voodoo Donuts
Salt & Straw
Screen Door
Bollywood Theater
Urban Fondue
Morton's The Steakhouse
Food Carts

Favorite Bar's & Nightlife
Teardrop Lounge
Departure Lounge
Multnomah Whiskey Library/ The Green Room
Bar Casa Vale
SE Wine Collective
Grand Amy Tavern
Shift Drinks
The Barrel Room
Kelly's Olympian

​​​​​There's is so much to do when you come stay at the Camas Hotel! Portland is just a hop, skip and a jump away to explore! Call today to make your reservation and ask about more Staff favorites and recommendations! We're happy to help plan your Portland experience.
Posted in not categorized
Tagged with no tags